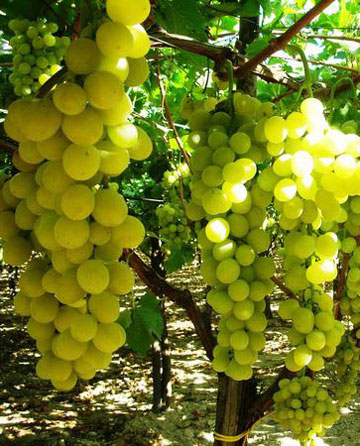 From September to December on the market, Italia has big grapes pyramidal cone – shaped and symmetrical , ellipsoidal with medium thickness and pruinose, yellow or amber – coloured; crunchy and juicy pulp, sweet with muscatel flavour.
Produced above all in Italy (and it could not be different because of its name).
Sicily is the mayor production area and exporter in the world. Produced from Bicane grapes and Muscatel of Hamburg crossing. Very intensive taste and smell: its perfume is unmistakable, and its grapes the most crunchy. One of the most important and lasting table grapes, and for this reason suitable to manipulation, transports and commerce on a large scale.